Last Updated on April 14, 2022 by Ithos Global Regulatory Team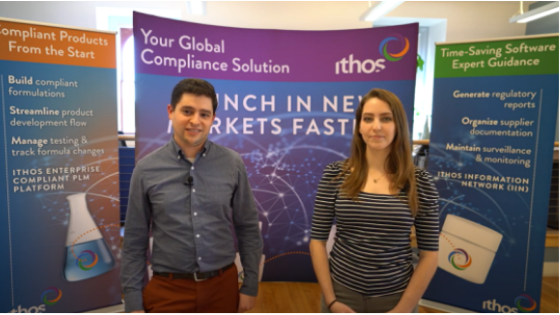 We are very excited that Ithos is a guest presenter at the 2022 in-cosmetics Global conference. After two years of virtual events, we will be in person, April 5th– 7th in Paris, France, sharing how our growing cosmetic compliance solutions are helping launch brands in new markets faster.

If you or someone from your team is attending, we'd love to connect:

1. Attend our presentation: Tuesday, April 5th 9:40 am in Theater 2: Our own Amanda Rovito and Ben Alston show how the new Ithos Formul8 solution gives you the power to create compliant products – from the start.

2. Visit our booth – R87: Come say hello, get a special gift and learn more about how Ithos is helping brands such as Harry's, Ulta and ROC with their compliance needs.

3. Book a meeting: We'll show you how the Ithos Information Network streamlines regulatory reports, formula changes and supplier documentation. And how our team of regulatory experts guide you through the compliance process.

If you aren't traveling to Paris, you can still sign up for in-cosmetics Global's virtual event. Once registered, you'll gain access to our Ithos presentation as well as other seminars on marketing trends and sustainability.

Contact us today to learn more, schedule a demo or discuss how Ithos can help you save time and money – and launch your products in new markets faster.