Cut your time to market by 20%
Manual compliance sucking up too much development time? Growing too fast to handle it all in-house? Start moving new products to market faster with the Ithos Information Network. We manage your product life cycle, screening for compliance, generating reports, organizing documentation and conducting ongoing surveillance so you find out about new regulations before a fine or recall.
Four Ways Ithos Helps Grow Your Brand
Work With Experts
Your company can't afford a compliance expert. Now what?
Reach Global Markets Faster
Wish you could access a team of experts to help navigate new markets?
Save Time
Stop manually tracking ingredients & creating safety data sheets.
Save Money
Worried about fines and not meeting new regulations?
Cosmetic Compliance Solutions Tailored To Your Needs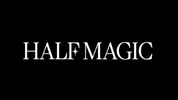 Brand New Brand?
Sign up to receive updates from Ithos Global, including information about upcoming events, regulatory news, and more.
Last Updated on September 29, 2022 by Ithos Global Regulatory Team Seeing Stars: Rise of Celebrity Beauty Brands Name a…
Last Updated on September 29, 2022 by Ithos Global Regulatory Team To Avoid Major Delays and Expenses, Verify Formulations Before…
In this fast-paced world of technology and software development, it is more important than ever for companies to have the…
In recent years, more cosmetic companies are realizing the greater need to organize products, formulas, and raw material documentation and…
EINECS
Einecs is a European list of those substances considered to exist in the common market between 1/1/1971 and 9/18/1981. Elincs…
CAS
"Chemical Abstract Service". CAS assigns IDs to more than 142 million unique organic and inorganic compounds. Their database is updated…
RIPT
"Repeated Insult Patch Test" – irritation testing required of products coming in contact with skin.
See an overview of Ithos' Compliance Reporting Solutions on the downloadable info sheet on the button below. Download the…
Submit the form to get 1,4 Dioxane info!