Cut your time to market by 20%
Manual compliance sucking up too much development time? Growing too fast to handle it all in-house? Start moving new products to market faster with the Ithos Information Network. We manage your product life cycle, screening for compliance, generating reports, organizing documentation and conducting ongoing surveillance so you find out about new regulations before a fine or recall.
Four Ways Ithos Helps Grow Your Brand
Work With Experts
Your company can't afford a compliance expert. Now what?
Reach Global Markets Faster
Wish you could access a team of experts to help navigate new markets?
Save Time
Stop manually tracking ingredients & creating safety data sheets.
Save Money
Worried about fines and not meeting new regulations?
Cosmetic Compliance Solutions Tailored To Your Needs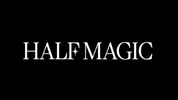 Brand New Brand?
Sign up to receive updates from Ithos Global, including information about upcoming events, regulatory news, and more.
Last Updated on March 30, 2023 by Ithos Global Regulatory Team The Scientific Advisory Group on Chemical Safety (SAG-CS) in…
Last Updated on March 30, 2023 by Ithos Global Regulatory Team The FDA has released two major updates in response…
In this fast-paced world of technology and software development, it is more important than ever for companies to have the…
In recent years, more cosmetic companies are realizing the greater need to organize products, formulas, and raw material documentation and…
CAPA
"Corrective and Preventative Action"
QMS
"Quality Management System"
INCI
"International Nomenclature of Cosmetic Ingredients" standard labeling name for ingredients. Note: term can be used imprecisely in industry – be…
Submit the form below to access the webinar. Need the password? Click here.
Ready to tackle MoCRA and get ahead of the game? View our guide to learn how you can start preparing…