Avoid delays with instant SDSs and Label Reviews
From shipping products to satisfying major retailers, we can prepare your Safety Data Sheet quickly. The Ithos Information Network (IIN) evaluates ingredients and product data to instantly author your SDS. And before you print any packaging, the IIN can provide easy access to the info needed for a full label review to make sure you're compliant in all your markets – current and future.
Four Ways Ithos Helps Grow Your Brand
Organize Documentation
Save Money on Reprinting
Avoid Fines
Get Expert Advice
Safety Data Sheets (SDSs)
Create safety data sheets, or SDSs, in both US and European Union-compliant formats. We also provide the option to have your SDSs translated into 5 additional languages, as required by the state of California.
Author SDSs NOW
Request Demo
Label Review
Are you about to print your new product packaging? Make sure you can use it anywhere in the world!
Request Demo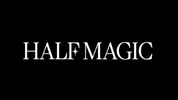 Brand New Brand?
Sign up to receive updates from Ithos Global, including information about upcoming events, regulatory news, and more.
Last Updated on March 30, 2023 by Ithos Global Regulatory Team The Scientific Advisory Group on Chemical Safety (SAG-CS) in…
Last Updated on March 30, 2023 by Ithos Global Regulatory Team The FDA has released two major updates in response…
In this fast-paced world of technology and software development, it is more important than ever for companies to have the…
In recent years, more cosmetic companies are realizing the greater need to organize products, formulas, and raw material documentation and…
QMS
"Quality Management System"
GHS
"Globally Harmonized System for Classification and Labeling of Chemicals" – 2003 UN protocol for standardization of information.
Submit the form below to access the webinar. Need the password? Click here.
Ready to tackle MoCRA and get ahead of the game? View our guide to learn how you can start preparing…