Struggling to collect & keep documentation up to date?
With a visual dashboard and internal checklist, the Ithos Information Network not only helps you track the right documentation, but it replicates it across all of your products – so you aren't wasting time tracking down the latest version or updating multiple files. It's all done. Instantly. Click a button to send a folder to your RP in the EU. Manufacturers and raw material suppliers can use the IIN to supply the same info to your brands.
Four Ways Ithos Helps Grow Your Brand
Update SDS, PIF and ingredients across portfolio
Avoid NDS issues with manufacturers
Provide instant manufacturing and raw material data
Get expert advice on new markets.
Cosmetic Compliance Solutions Tailored To Your Needs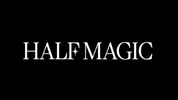 Brand New Brand?
Sign up to receive updates from Ithos Global, including information about upcoming events, regulatory news, and more.
Last Updated on November 17, 2023 by Ithos Global Regulatory Team On November 8, 2023, an FDA announcement was issued…
Last Updated on November 16, 2023 by Ithos Global Regulatory Team We are pleased to announce the appointment of of…
In this fast-paced world of technology and software development, it is more important than ever for companies to have the…
In recent years, more cosmetic companies are realizing the greater need to organize products, formulas, and raw material documentation and…
Substance
Pure chemical substance that cannot be further separated into components using analytical techniques
REACH
"Registration, Evaluation, Authorization, and Restriction of Chemicals" EU regulation in-force 6/1/2007 requiring registration of all chemical substances.
GHS
"Globally Harmonized System for Classification and Labeling of Chemicals" – 2003 UN protocol for standardization of information.
Submit the form below to access the webinar. Need the password? Click here.
Ready to tackle MoCRA and get ahead of the game? View our guide to learn how you can start preparing…