EVALUATION – Involve Regulatory
Early On
Quickly Access Documents
From Ingredient Search to Document Management, we provide a one-stop solution for your Research and Development needs.
Involve Regulatory Early On
Our fully integrated solutions will help you ensure you are in full regulatory compliance before you launch a new product.
Step-by-Step Guidance
Create a new artwork and label review process that's tailored to your business needs.


Find Ingredients, Build Compliant Products, Access Documents Easily
The IIN is the only ingredient, regulatory, and document management software, which enables you to create compliant products from the start.
Review formulas early in development to prevent regulatory compliance delays
Ithos' industry-leading formulation PLM makes it easy to ensure each product is compliant with regulations before it goes to market – without missing product launch timelines. Achieve an additional level of product compliance by checking formulas against internal or leading retailer Clean Lists.
Avoid reformulation expenses with version control of formulation history, so your team can see past iterations, any red flags raised, and learn how compliance issues were solved.
Request Sample Regulatory Screening
Request Jurisdiction List
Don't delay printing product packaging
We understand the intricacies of label regulations and the IIN can guide you and your team through the entire label review process. Avoid relabeling costs and verify labeling claims quickly and easily without getting bogged down by bureaucratic red tape.
Plus, we have a team of Regulatory Experts on hand who can help you out even further.
Watch the Video
Create Ingredient Listings in various formats
The IIN's Ingredient Listing module was developed to meet the needs of both large and small cosmetic companies looking to create and manage their IL in a variety of formats. Using the IIN, you can easily create Ingredient Listings to comply with FDA regulations or share with your customers. Generate and export quantitative, qualitative or custom formatted ingredient listing for your own document management and compliance needs.
Download the Info Sheet
What Stage are you at in New Product Development?
Trusted by Leading Cosmetics Organizations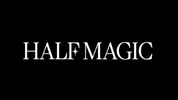 Sign up to receive updates from Ithos Global, including information about upcoming events, regulatory news, and more.
Last Updated on November 17, 2023 by Ithos Global Regulatory Team On November 8, 2023, an FDA announcement was issued…
Last Updated on November 16, 2023 by Ithos Global Regulatory Team We are pleased to announce the appointment of of…
In this fast-paced world of technology and software development, it is more important than ever for companies to have the…
In recent years, more cosmetic companies are realizing the greater need to organize products, formulas, and raw material documentation and…
FDA
US Food and Drug Administration (a US federal regulator)
EINECS
Einecs is a European list of those substances considered to exist in the common market between 1/1/1971 and 9/18/1981. Elincs…
SCPN
"Submit Cosmetic Products Notification" (UK portal for cosmetic notification)
Submit the form below to access the webinar. Need the password? Click here.
Ready to tackle MoCRA and get ahead of the game? View our guide to learn how you can start preparing…