EXECUTION- A Single Source of Truth
Effortlessly Manage Docs
Eliminate time spent gathering, managing, and updating information with a single, centralized platform.


Quickly Author Reports
Don't waste time organizing and uploading Safety Data Sheets into your PLM or ERP systems.



Search & Find Missing Docs
Quickly find gaps in documentation so you can collect, manage and share product information with suppliers and vendors. Easily generate full PIFs for registrations.
Find Ingredients, Build Compliant Products, Access Documents Easily
The IIN is the only ingredient, regulatory, and document management software, which enables you to create compliant products from the start.
Accelerate product registration
The IIN PIF module automates the search and retrieval process of documents, making it much easier to compile dossiers for submission to global regulatory authorities. From retrieval of documents to filing and submission, the IIN helps you manage the entire process of creating your dossier.
Watch Video
Take control of SDS authoring
Our self-authoring tool, IngredientSAFE, is a fast and cost-effective way for your team to author SDSs on their own time, whenever they need them. Using Ithos' global, standardized template, you can author SDSs for both the US and EU in 7 languages – without the need to outsource regulatory consultants.
Watch Video
Don't let missing documents hinder your product registrations
The IIN's Document Manager module is designed to quickly find what you're looking for. Ithos' supplier outreach function collects all requested documents and stores them in a centralized location for quick retrieval at any time throughout the product life cycle. Reduce your team's time spent searching and eliminate manual processes that often result in incomplete or inaccurate documents.
Watch Video
Download Fact Sheet
What Stage are you at in New Product Development?
Trusted by Leading Cosmetics Organizations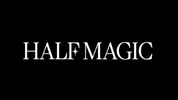 Sign up to receive updates from Ithos Global, including information about upcoming events, regulatory news, and more.
Last Updated on November 17, 2023 by Ithos Global Regulatory Team On November 8, 2023, an FDA announcement was issued…
Last Updated on November 16, 2023 by Ithos Global Regulatory Team We are pleased to announce the appointment of of…
In this fast-paced world of technology and software development, it is more important than ever for companies to have the…
In recent years, more cosmetic companies are realizing the greater need to organize products, formulas, and raw material documentation and…
Substance
Pure chemical substance that cannot be further separated into components using analytical techniques
CARB
"California Air Resource Board" CARB requires registration of consumer and commercial products.
Submit the form below to access the webinar. Need the password? Click here.
Ready to tackle MoCRA and get ahead of the game? View our guide to learn how you can start preparing…