PRODUCTION- Maintain Compliance
through the Product Lifecycle
Easily Find Ingredients
Identify and track the location of all your ingredients, ingredient attributes, substances and documents for each product using the IIN's 'Where Used' feature.
Eliminate Manual Processes
Save time and money by integrating regulatory content and import tracking directly with your Product Life-cycle Management (PLM) system.
Receive Regulatory Updates
Stay up-to-date with regulatory changes and get notified immediately if any of your products are impacted by changing regulations.
Find Ingredients, Build Compliant Products, Access Documents Easily
The IIN is the only ingredient, regulatory, and document management software, which enables you to create compliant products from the start.
Quickly share documentation
When it comes to keeping track of product documentation, it's no longer a matter of who, what, where and when. The IIN includes custom confidentiality settings, so only relevant parties have access to your intellectual property. Document status history is automatically captured and made available to you in real time. See when document requests were made, when they were received, who made modifications and when they were made.
Document Management Video
Download Fact Sheet
Stay on top of compliance after product launch
With the IIN's regulatory surveillance function, you know up front if any of your products are impacted by changing regulations. In addition to quarterly updated reports, you'll be able to monitor your products' compliance history, manage documents and track product information and changes through all stages of the product life cycle.
View Jurisdictions
Quickly find where ingredients are used across entire product portfolio
It's tough to know where an ingredient, ingredient attribute or substance is located in your product portfolio, especially if you have a large number of products. The IIN's Where Used search feature allows you to run your own search filters with criteria such as ingredient name, Raw Material, substance or raw material supplier. Search to view which formulas contain certain substances or raw materials or where a substance appears in a formula or raw material. All search results can be categorized and exported into a spreadsheet for easy visibility.
Document Management Video
What Stage are you at in New Product Development?
Trusted by Leading Cosmetics Organizations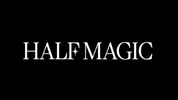 Sign up to receive updates from Ithos Global, including information about upcoming events, regulatory news, and more.
Last Updated on November 17, 2023 by Ithos Global Regulatory Team On November 8, 2023, an FDA announcement was issued…
Last Updated on November 16, 2023 by Ithos Global Regulatory Team We are pleased to announce the appointment of of…
In this fast-paced world of technology and software development, it is more important than ever for companies to have the…
In recent years, more cosmetic companies are realizing the greater need to organize products, formulas, and raw material documentation and…
GHS
"Globally Harmonized System for Classification and Labeling of Chemicals" – 2003 UN protocol for standardization of information.
GMO
"Genetically Modified Organism"
OTC
"Over-the-Counter" i.e. a drug or other substance able to be sold without a prescription.
Submit the form below to access the webinar. Need the password? Click here.
Ready to tackle MoCRA and get ahead of the game? View our guide to learn how you can start preparing…