IDEATION – Build Compliant Products
from the Start
Centralize all Project Info
Avoid missing changes made to marketing briefs and keep your product development team on the same page.

Fast Track Development
Find ingredients to use in your formulations and review regulatory and safety data on any ingredient. Check formulas against Retailer Clean Lists.
Step-by-Step Guidance
Follow our guided process to qualify and approve new Raw Materials for your formulations.
Find Ingredients, Build Compliant Products, Access Documents Easily
The IIN is the only ingredient, regulatory, and document management software, which enables you to create compliant products from the start.
Build compliant products from the start
Using Formul8, companies can track the status of projects, gather assets, distribute documents and record due dates all in one central location. Every member of the project team can access important documents quickly and easily, making it easier to meet deadlines and reduce costs along the way.
The IIN offers a new way for companies to manage their marketing briefs and project information while capturing all relevant information needed for product development.
Watch Video
Quickly find ingredients to use or replace in a formula
Search ingredients using the IIN and find information on concentration, restrictions and usage levels. Ingredient Search from a database of ingredients to use in your formulations and review regulatory and safety data on any ingredient.
Ingredient Search Demo
Access all raw material documentation in one place
Qualify/Validate ingredients before you use them. Set standard requirements for raw materials before you use them. Make sure everyone who needs access to documentation, has it, and put controls in place to maintain the quality of your information.
Document Management Video
Download the Info Sheet
What Stage are you at in New Product Development?
Trusted by Leading Cosmetics Organizations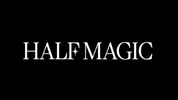 Sign up to receive updates from Ithos Global, including information about upcoming events, regulatory news, and more.
Last Updated on November 17, 2023 by Ithos Global Regulatory Team On November 8, 2023, an FDA announcement was issued…
Last Updated on November 16, 2023 by Ithos Global Regulatory Team We are pleased to announce the appointment of of…
In this fast-paced world of technology and software development, it is more important than ever for companies to have the…
In recent years, more cosmetic companies are realizing the greater need to organize products, formulas, and raw material documentation and…
PLM
"Product Lifecycle Management" per Siemens PLM helps orgs design, produce, support and retire products in a coordinated way while capturing…
EINECS
Einecs is a European list of those substances considered to exist in the common market between 1/1/1971 and 9/18/1981. Elincs…
SDS
"Safety Data Sheet" – system for cataloguing information on chemicals. Typically contains instructions on hazards and safe use.
Submit the form below to access the webinar. Need the password? Click here.
Ready to tackle MoCRA and get ahead of the game? View our guide to learn how you can start preparing…