The Proven Approach to
Cosmetic NPD & PLM
Streamline the process to get your new cosmetic
products to market and keep them on the shelves
One Source for all Product Data
From ideation to production and then retirement, maintain the entire lifecycle of your products within the IIN. Connect your teams to streamline NPD.
Integrate NPD and save time
Keep the entire company moving forward and always in the loop. Use regulatory data early-on to avoid reformulation.


Make Compliance a Strategic Advantage
Turn your documentation into useable data. Stay compliant across the entire company and let Ithos handle the Regulatory Data.
Click Around the NPD Stages in the Wheel Below
The most common approach to NPD is linear, but when we are proactive in our approach to compliance, we are able to create a more rounded cross-functional approach.
What Stage are you at in New Product Development?
Trusted by Leading Cosmetics Organizations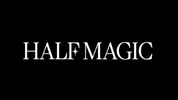 Sign up to receive updates from Ithos Global, including information about upcoming events, regulatory news, and more.
Last Updated on February 28, 2023 by Ithos Global Regulatory Team In the past few years, the cosmetics industry has…
Last Updated on February 28, 2023 by Ithos Global Regulatory Team The FDA has issued a new ruling on CBD…
In this fast-paced world of technology and software development, it is more important than ever for companies to have the…
In recent years, more cosmetic companies are realizing the greater need to organize products, formulas, and raw material documentation and…
OTC
"Over-the-Counter" i.e. a drug or other substance able to be sold without a prescription.
CPNP
"Cosmetic Products Notification Portal" EU portal for product registration
Submit the form below to access the webinar. Need the password? Click here.
Ready to tackle MoCRA and get ahead of the game? View our guide to learn how you can start preparing…